Learn About Quality Structured Wiring
Best Practices Voice & Data Wire & Cabling
Having a wire run for low voltage is not as simplistic as running wire for electrical (high volt). Within a low voltage run, it is typical to see 8 wires present that all serve a purpose when it comes to giving you speed, reliability, and functionality. Over the years we have replaced and pulled out old wiring to install new wiring that is reliable and guaranteed to last. This has given us the opportunity to observe where wiring fails.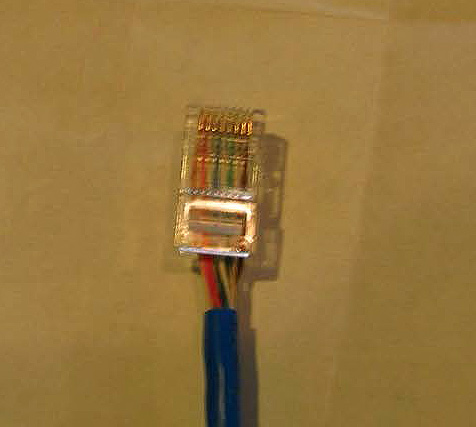 Line tester and certifiers will give you peace of mind knowing that the wire is ran to code and should not fail throughout its lifetime pending external acts. The line certifications allow us to officially say the lines will have no issues and will work to their full capacity.
What causes these lines to fail can be a multitude of things. Many common issues that TechVoo has seen are kinking in the wires, splices, couplers, patch panels, as well as electrical and heat interference. Damaging a wire or improper cutting of the cable can result in the wire making an intermittent connection. It may pass the connectivity test but will fail all other certification tests.
Your cables also need to be terminated correctly. The current standard is T-568B unless noted otherwise by a contractor such as Federal Buildings which require T-568A. One item to be aware of is how the ends of a cable look. The boot should fully encase the outside cable not allowing any exposure to the cable itself.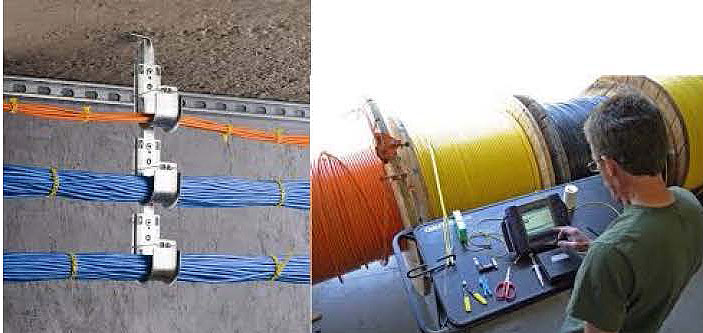 Properly securing the lines is also essential to avoid any hazards. Many municipalities require the use of support for structured cabling. Having wire lay across ceiling tiles can cause a fire hazard as well as a physical danger if someone requires to go into the ceiling. Securing cable through suspension or through piping is always an ideal scenario for clean and safe cable runs. (see picture 3).
Planning for the future is essential in every business sense. That is including running your low volt cables. With Technology moving faster each day, speeds of devices and information, including size information, expanding at an exponential rate, using the correct future proof cabling is recommended. Our team members can assist in recommending the correct wire for the job at hand and offer you value in knowing that any future needs will be addressed.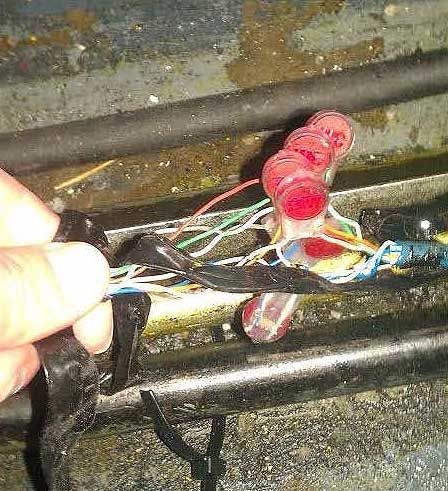 Low Volt and high volt should always be ran separately from each other. Not only can this potentially cause a fire, but the electromagnetic wave around electrical wires and equipment can cause interference within low voltage signals. Also, one should take into consideration that using low volt for outdoor use requires a particular type of cabling to protect the wire from weathered conditions.
Handling fiber optics is more tedious than copper wiring as you are dealing with glass and light. There is less room for error, and a skilled technician is required to properly run and terminate fiber cabling. Testing fiber cables upon completion should always be done, as fiber can run up to a half a mile in length, and any errors in a cable with that length can cause the cable to be unstable and fail. Ultimately, testing standards for fiber connections is more strict and precise, leaving little room for error.
Illinois Wiring Network Learning Center
We are here to assist you with your wire and cable needs.
Contact Wiring Networks today for a free onsite or phone estimate. Learn about Wiring Networks
Wiring Networks provides structured Wiring and Cabling for Voice and Data Installation in Addison, Arlington Heights, Bensenville, Bloomingdale, Bolingbrook, Chicago, Des Plaines, Elk Grove Village, Elmhurst, Glen Ellyn, Hinsdale, Hoffman Estates, Itasca, Mt Prospect, Oak Brook, Rolling Meadows, Roselle, Schaumburg, Schiller Park, Skokie, Woodridge, and Wood Dale.
top